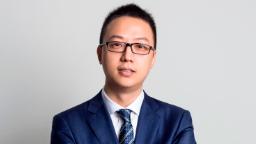 Alibaba Group will embrace artificial intelligence (AI) and promote younger people to senior management, its new CEO says, as the e-commerce and cloud giant tackles its most ambitious restructuring in its history.
"Times are changing, and so must Alibaba!" Eddie Wu, who stepped into the chief executive role on Sunday, said in a memo to staff seen by CNN.
Wu replaced Daniel Zhang to become Alibaba
(BABA)'s fourth CEO in its 24-year history. He also took over as head of the cloud division after Zhang's surprise exit from the unit.
In Tuesday's memo, Wu laid out his long-term goals for the company, which are seeking new growth points amid a challenging economic environment and growing competition from rivals.
"Looking forward, Alibaba's two main strategic focuses will be 'User First' and 'AI-driven,' he said. "We will recalibrate our operations around these two core strategies and reshape our business priorities."
"Over the next decade, the most significant change agent will be the disruptions brought about by AI across all sectors," he added. "If we don't keep up with the changes of the AI era, we will be displaced."
The revelation of the company's strategy comes as it tackles its biggest ever restructuring.
According to a plan announced in March, Alibaba will split into six separate units, including cloud, e-commerce, logistics, media and entertainment. Each unit will be overseen by its own CEO and board of directors, and most of them will have the option of pursuing separate listings or fundraising.
The business environment has also become tougher for one of China's most valuable internet companies.
China's economy is slowing, with consumers holding back on spending. E-commerce companies like Alibaba are under pressure to offer more discounted goods to entice customers.
The company is facing rising competition from major online rivals including Pinduoduo
(PDD) and Bytedance-owned Douyin, a short video app with a strong live shopping business.
Wu said Alibaba achieved rapid growth over the past 24 years by "riding the trend of internet technology."
But it must "transform" itself to "find the key to the future" as traditional internet models become increasingly homogeneous and new technologies like AI emerge as the new engine of global business growth.
Furthermore, Alibaba will make its leadership team younger. It is aiming to promote those born after 1985 to form "the core of its business management team" within the next four years, he added.
Alibaba will reinforce its strategic investments in three areas: technology-driven internet platforms, AI-driven tech businesses and global commerce networks, he said.
Furthermore, it will also seek "open and collaborative relationships," including with companies that it traditionally has considered as competitors.
Top tech firms around the globe have been shifting their focus to AI, including Google
(GOOG), Amazon
(AMZN) and Microsoft
(MSFT), especially after ChatGPT took the world by storm late last year.