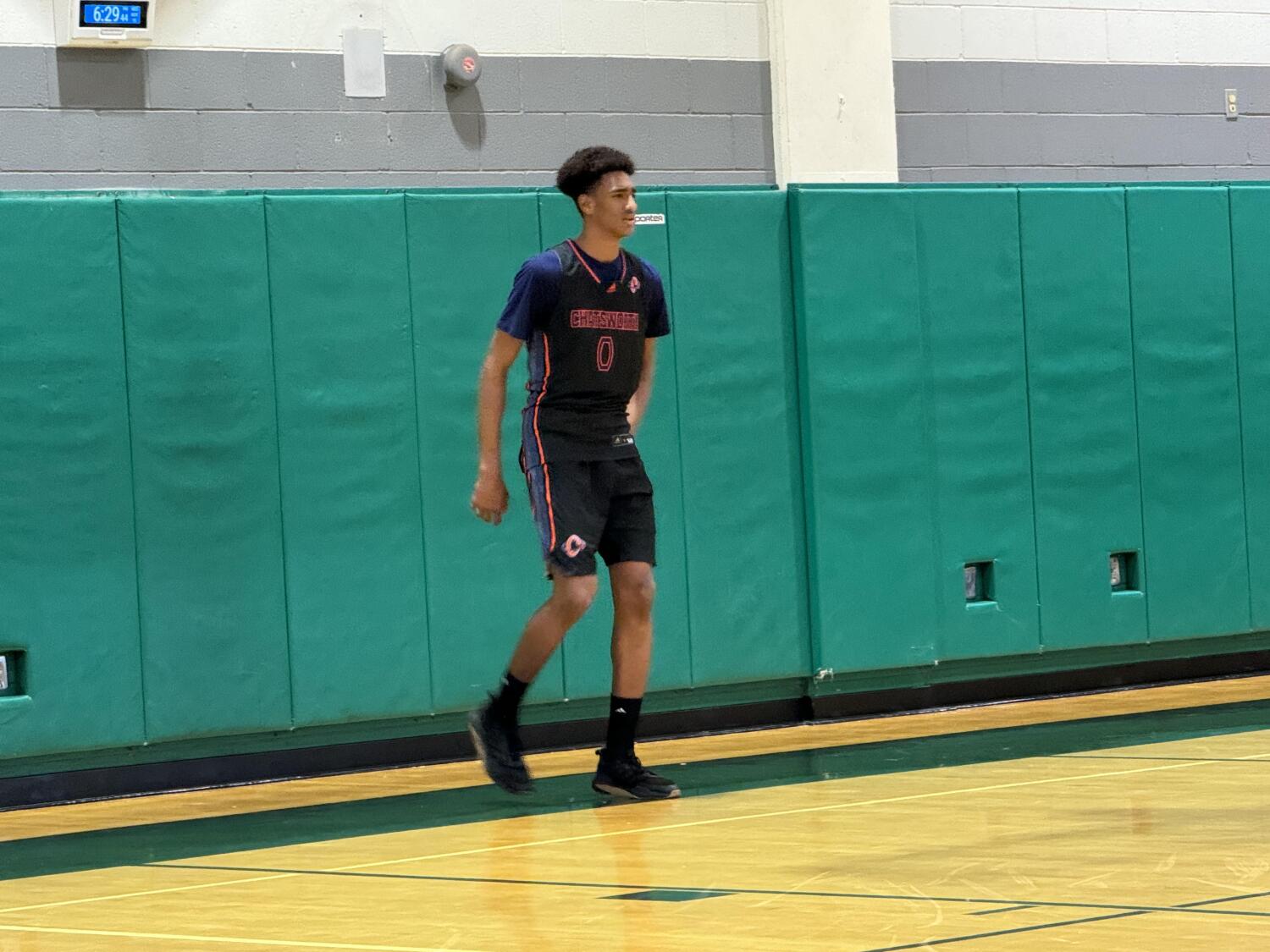 From players to coaches to fans, getting the chance to see 16-year-old sophomore Alijah Arenas of Chatsworth is going to be one of the must-do things for the high school basketball season.
In his first appearance on Wednesday at Providence, Arenas faced repeated traps and double teams from Loyola. He ended up making 18 of 21 free throws and finished with 38 points in Chatsworth's 68-48 loss. Sophomore Quincy Watson led Loyola with 27 points, including six three-pointers.
The son of former NBA guard Gilbert Arenas, Alijah has grown to 6 feet 6. His father has kept him at Chatsworth to try to develop his skills without having to play on an all-star team. It's almost Arenas against the world. It tests his patience and forces him to deal with moments of adversity on the court. His father believes it will help prepare him for his basketball future. And what a future he has.
"He's an NBA lottery pick," Loyola coach Damaine Powell said. "I've seen Baron Davis, DeMar DeRozan. I saw the Holiday brothers. He's better than all of them, and he's a sophomore."
Crespi 68, Village Christian 67: Joe Sterling connected on a three with 29 seconds left to break a tie and lift the Celts to victory at Providence. He finished with 27 points. Payton White added 22 points. Keller Wilson led Village Christian with 17 points. Crespi coach Derek Fisher brought out one of his NBA out of bounds plays at the end of the game that enabled the Celts to run out the clock.
Damien 61, Villa Park 54: Xavier Clinton had 21 points for 3-0 Damien.
Lynwood 81, Gardena Serra 79: Sophomore Jason Crowe Jr. scored 40 points for Lynwood. Kayleb Kearse had 28 points for Serra.
Saugus 77, Oakwood 54: Bryce Mejia's 19 points lifted the 2-0 Centurions.
St. Bonaventure 68, Garfield 37: Dylan Benner had 19 points for the Seraphs.
St. Francis 67, South El Monte 20: Mazi Mosley led St. Francis with 21 points.
Burbank 77, Marshall 68: Kevin Debashian had 41 points in Burbank's double-overtime victory.
Eastvale Roosevelt 80, Birmingham 37: After a one-year absence, Brayden Burries returned to score 31 points for Roosevelt. He had to sit out last season after transferring from Riverside Poly.
St. Anthony 85, Long Beach Poly 59: Quincy Phillips' 30 points led St. Anthony. Jovani Ruff had 30 points for Poly.
Foothill 67, Westchester 31: The Knights opened with a dominating win at Westchester.
Los Alamitos 84, Trabuco Hills 82: Trent Minter scored 25 points, Wes Trevino 21 and Samori Guyness 19 for Los Alamitos, which survived 19 threes by Trabuco Hills.