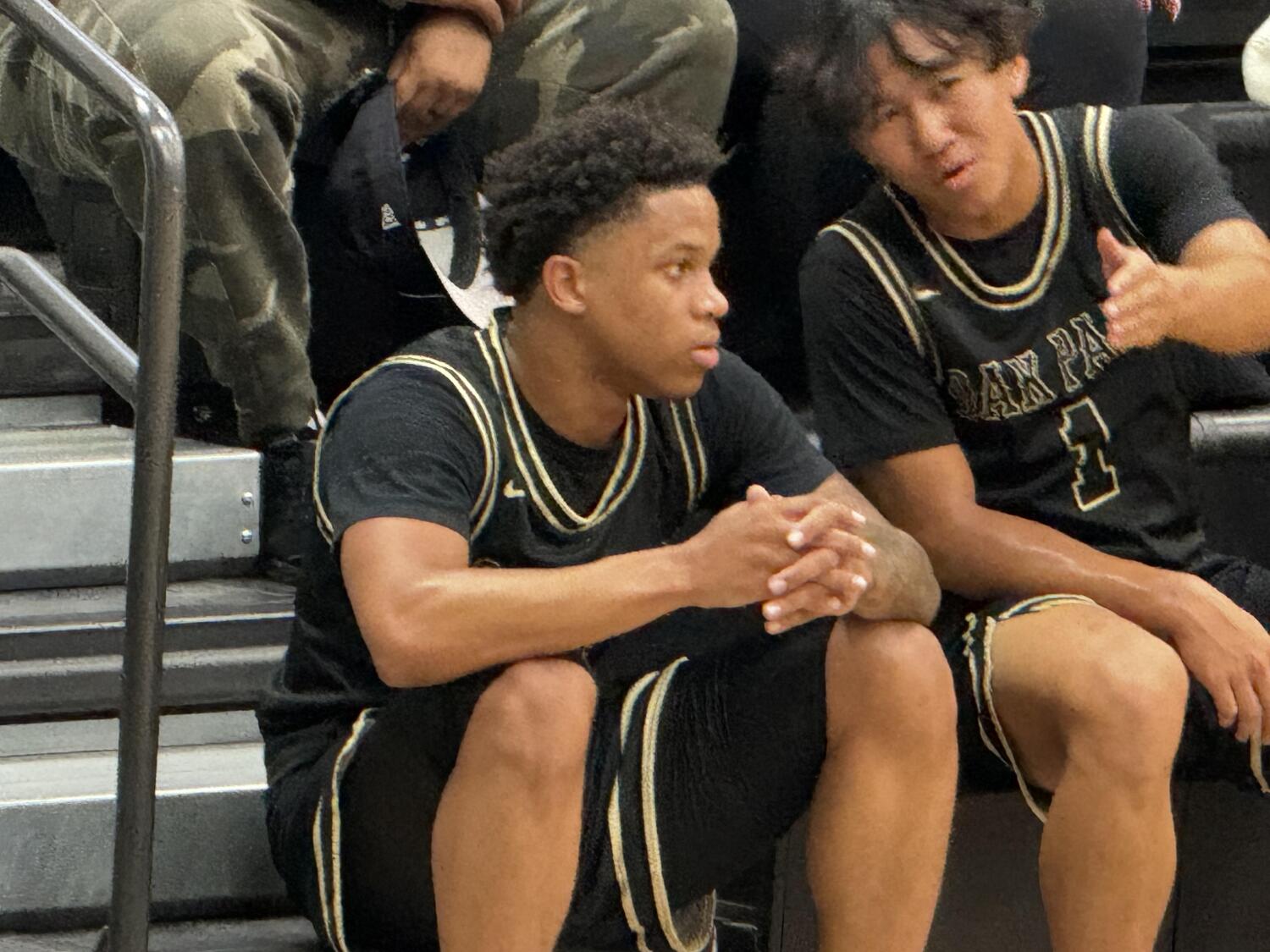 There were early signs that Seshsha Henderson of Oak Park was feeling good shooting the basketball in the Heritage Christian gym Thursday night. He made his first four shots — all threes — in the first quarter. He scored all 12 of his team's points for a one-point lead after eight minutes.
He finished with eight threes and 31 points, but Heritage Christian came away with the 56-43 victory behind the duo of Dillan Shaw and Tae Simmons. Shaw scored 23 points and Simmons 22.
Henderson, a 6-foot senior, has been a four-year varsity standout for the Eagles, who lost several key players and are playing lots of former junior varsity players. They hung tough with Heritage Christian until Shaw and Simmons took over in the fourth quarter. Heritage Christian (2-0) leaves next week to play in Illinois during Thanksgiving week.
Calabasas 60, Kennedy 48: Dylan McCord scored 17 points, Tidiane Sy 15 and Grayson Coleman 14 for Calabasas. John Estrada led Kennedy with 16 points.
Harvard-Westlake 72, Palisades 33: The Wolverines (2-0) received 13 points from Dominique Bentho and 12 from Robert Hinton.
Dominguez 70, Arizona Kingman 42: Alijah Lagrone scored 24 points and freshman Reuben Brown Jr added 14 points for Dominguez.
Crossroads 61, Beverly Hills 40: EJ Vernon scored 17 points and had 10 rebounds for Crossroads. Aidan Croshere added 17 points, seven rebounds and three blocks.
Gardena Serra 83, Chino 64: Devin Shell of Serra was named tournament MVP at Lynwood.
Servite 79, Saddleback 24: CJ Landazabal led Servite in its opener with 14 points.
Bernstein 77, Hollywood 27: Greg Griffin finished with 42 points for Bernstein.
Burroughs 97, Van Nuys 54: Landon Everhart had 25 points, 25 rebounds and 10 assists for Burroughs. Jagger Topp added 23 points.
Rolling Hills Prep 76, Wildwood 21: Casey Palmer finished with 17 points and 10 rebounds for Rolling Hills Prep.
Legacy 63, Fairfax 56: It was a City Section upset at Lynwood.
St. Genevieve 45, Highland 43: Elroy Happi had 13 points for St. Genevieve.
Viewpoint 49, Holy Martyrs 43: Aeneas Grullon had 14 points and eight rebounds for Viewpoint.
Mira Costa 68, Laguna Beach 46: The Mustangs (3-0) advanced to the championship game of the Ocean View tournament. James Reach had 17 points.
Crescenta Valley 56, Bravo 36: Vatche Hairapetian led Crescenta Valley (4-0) with 16 points and Vaughn Zargarian added 15 points.
Girls' basketball
Chaminade 78, Heritage Christian 35: The Eagles improved to 3-0. Natalie Patrick-Aguilar had 21 points.
Sierra Canyon 86, Mark Keppel 39: The defending Southern Section Open Division champions opened with a win at Harvard-Westlake. Izela Arenas had 28 points, Mackenly Randolph contributed 24 points and 18 rebounds and Jerzy Robinson finished with 15 points.