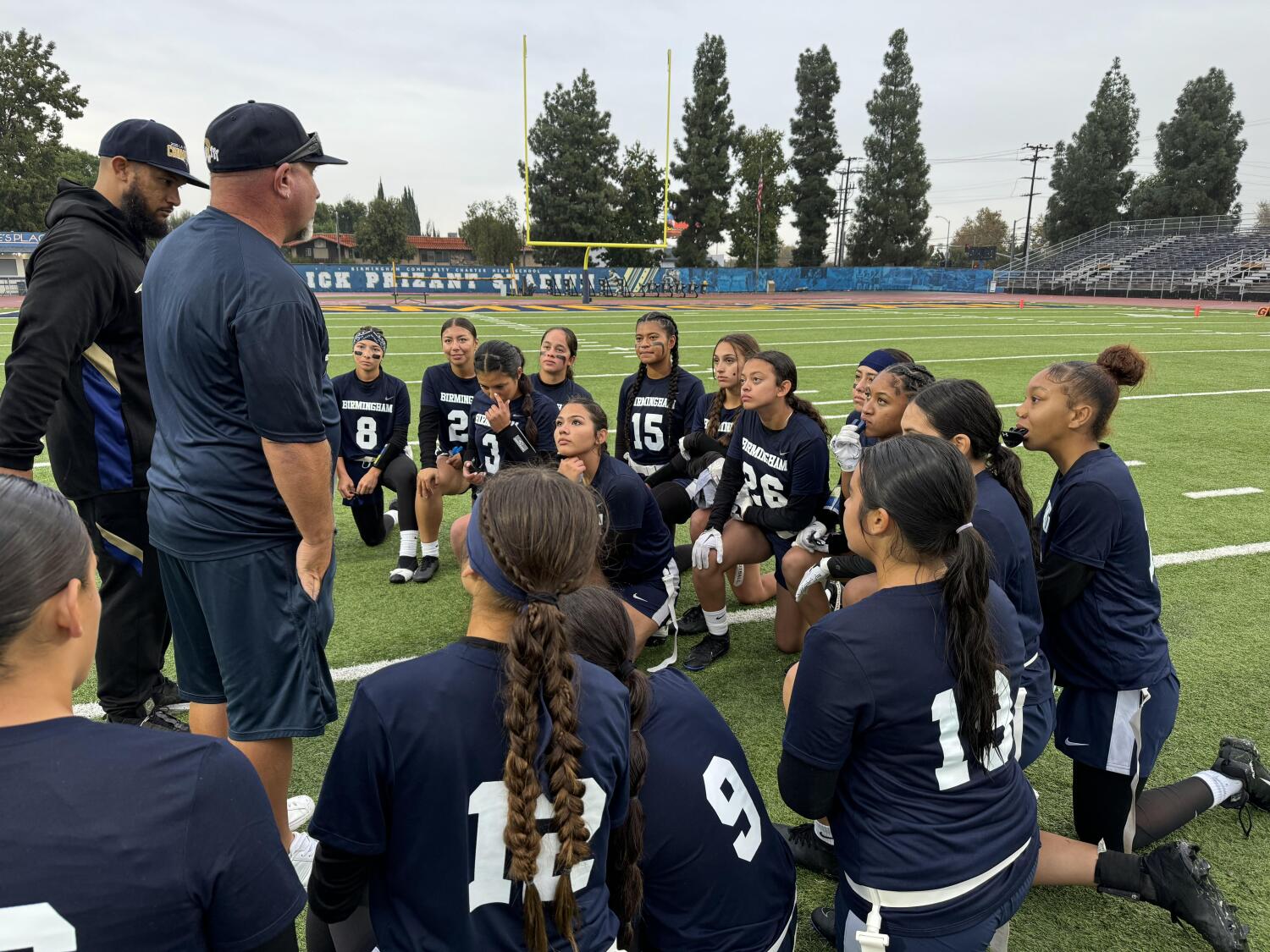 Neither rain nor a chilly temperature could deter the girls' flag football players from Birmingham and San Fernando from playing in the first City Section Open Division semifinal game Wednesday at Birmingham.
"It's history," Birmingham coach Jim Rose said while wearing shorts.
His daughter, Jessica, one of 11 softball players recruited by Rose to his 16-member team, had an interception, scored a touchdown and passed for a touchdown in Birmingham's 32-0 victory. Birmingham will play for the inaugural City championship Saturday at 4 p.m. at Birmingham against No. 1-seeded San Pedro, which rallied for a 20-19 win over Eagle Rock.
"I'm ecstatic," Jessica said. "This is my senior year. Why not go out with a bang."
Alana Alcala caught a couple touchdown passes from Rachel Lowry. Birmingham was seeded No. 7 in the tournament, but the Patriots are 11-0 and have improved greatly over the course of the season.
Rose is also the 11-man football coach. His team plays Carson on Friday in an Open Division semifinal. He's also the softball coach.
It makes for busy weekends.
San Pedro scored with 1:04 left, then successfully converted a two-point conversion to pull out the victory.