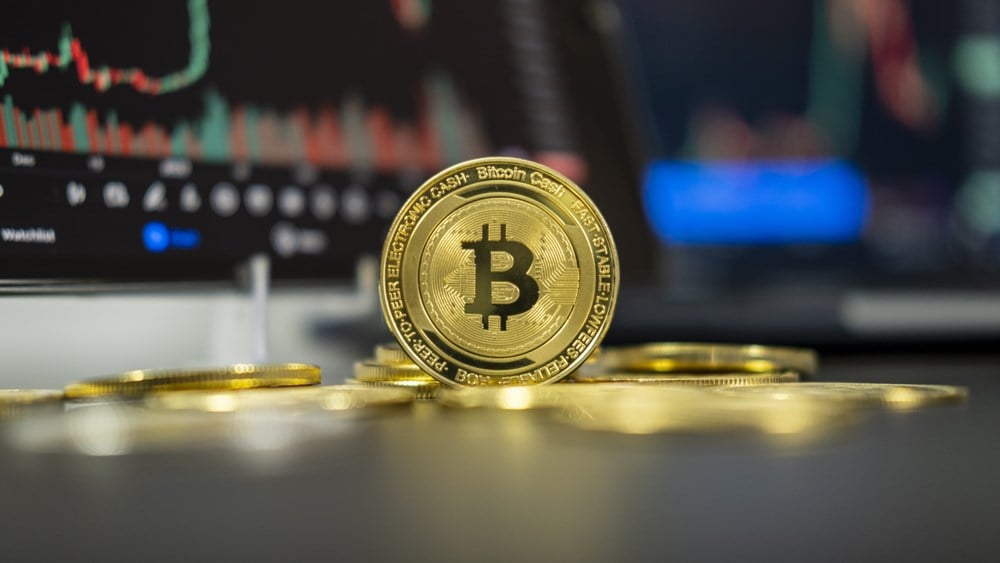 Bitcoin (BTC) has again been making headlines and capturing the attention of crypto enthusiasts and traders. The popular digital currency has recently surged to levels not seen in almost eighteen months. 
Since taking out the $32,000 level of resistance near the end of October, the price of one bitcoin has surged to $38,000. The last time the bitcoin price traded near this level was over a year ago, in May 2022.
Bitcoin and another leading, popular digital currency, Ethereum (ETH), have also been in the headlines for reasons other than price surges. The world's largest asset manager, BlackRock, recently filed for an Ether exchange-traded fund. This move created further optimism that the crypto markets could see greater access, more significant institutional involvement, and liquidity.
So, as the price leading cryptocurrency's trade higher in part due to the potential of a regulated exchange-traded product tied to the spot price of Ethereum, it's worth looking closer at some individual stocks tied to digital currency and also noting where the U.S. Securities and Exchange Commission (SEC) stands with regards to approving a Bitcoin ETF.
BlackRock takes steps toward launching Ethereum ETF
BlackRock has officially confirmed its plans for a spot Ethereum exchange-traded fund (ETF) through a filing with the SEC. The filing, submitted by Nasdaq on behalf of BlackRock, proposes an ETF named the "iShares Ethereum Trust." This move signifies BlackRock's intention to expand its ETF offerings beyond Bitcoin, marking a significant step in its cryptocurrency investment strategy. 
The filing comes after BlackRock registered the corporate entity "iShares Ethereum Trust" in Delaware, hinting at the imminent submission of a spot Ether ETF filing. Several financial firms, including BlackRock, have shown interest in cryptocurrency-backed ETFs, with at least five firms vying for SEC approval for a spot Ethereum ETF, according to Bloomberg's James Seyffart.
Speculation grows about the SEC approving a spot Bitcoin ETF
Speculation is growing about the SEC approving a spot Bitcoin ETF.  Analysts have estimated a January approval at the earliest, emphasizing the SEC's cautious stance. Recent speculation suggests potential decisions on applications from BlackRock and Fidelity, but the SEC extended the timeline for the ARK 21Shares Bitcoin ETF to Jan. 10. 
So, as speculation grows and the price for several popular digital currencies surges, here's a list of four crypto-related stocks that could see rapid price appreciation should breaking news occur.
Four crypto-related stocks to keep an eye on
Marathon Digital (NASDAQ: MARA)
Mara is a Las Vegas-based digital asset technology company. The company specializes in blockchain-based mining and produces digital assets such as Bitcoin. Shares of the crypto company have skyrocketed this year, up about 180%. However, the stock has failed to join the latest crypto uptrend and, over the previous three months, fell almost 36%.
MicroStrategy (NASDAQ: MSTR)
MicroStrategy is a global provider of enterprise analytics software and services. MicroStrategy is actively involved with Bitcoin, holding and acquiring the cryptocurrency as part of its strategic investment strategy. As of November 1, 2023, MicroStrategy possesses 158,400 bitcoins, acquired at an average purchase price of $29,609.65 per bitcoin, resulting in a total investment of $4.69 billion.
Coinbase Global (NASDAQ: COIN)
Coinbase Global is a major cryptocurrency exchange offering tools for trading over 200 cryptocurrencies. COIN shares have performed exceptionally on the year by any standard, up almost 163% and recently rallying double-digits off key support in the $70s. However, analysts are not bullish on the stock, with a consensus Hold rating and a price target of $75.64, predicting almost 19% downside. 
Riot Platforms (NASDAQ: RIOT)
Riot is a U.S. blockchain technology company that strives to be the premier provider of Bitcoin mining services in North America. The company offers cryptocurrency mining hardware, hosting services, and proprietary software. Shares of RIOT have impressed this year, to say the least, up 205%. However, the stock has failed to catch a bid off the recent sector headlines and has fallen almost 32% over the previous three months.