"You'll never be successful," Errol Musk in 1989 told his 17-year-old son Elon, who was then preparing to fly from South Africa to Canada to find relatives and a college education.
That's one of the scenes Walter Isaacson paints in his 670-page biography of Elon Musk, who is now the richest person who ever lived. The biography allows readers new glimpses into the private life of the entrepreneur who popularized electric vehicles for the masses and landed rocket boosters hurtling back to Earth so they could be reused.
But Musk's public statements and actions have become increasingly unhinged, filing and threatening lawsuits against nonprofits that fight hate speech and allowing some of the internet's worst actors to regain their platforms.
Isaacson portrays Musk as a restless genius with a turbulent upbringing on the cusp of launching a new AI company along with his five other companies.
Musk allowed Isaacson to shadow him for two years but exercised no control over the biography's contents, the author said.
Here are four key takeaways.
Musk's upbringing and father haunt him

Isaacson's book attributes much of Musk's drive to his upbringing. He recounts the emotional scars inflicted on Musk by his father, which, Isaacson writes, caused Musk to become "a tough yet vulnerable man-child with an exceedingly high tolerance for risk, a craving for drama, an epic sense of mission and a maniacal intensity that was callous and at times destructive."
Musk decided to live with his father from age 10 to 17, enduring what Musk and others describe as occasional but regular verbal taunts and abuse. Musk's sister, Tosca, said Errol would sometimes lecture his children for hours, "calling you worthless, pathetic, making scarring and evil comments, not allowing you to leave."
Elon Musk became estranged from his father, though he has occasionally supported his father financially. In a 2022 email sent to Elon Musk on Father's Day, Errol Musk said he was freezing and lacking electricity, asking his son for money.
In the letter, Errol made racist comments about Black leaders in South Africa. "With no Whites here, the Blacks will go back to the trees," he wrote.
Elon Musk has said that he opposes racism and discrimination, but hate speech has flourished on X, formerly known as Twitter, since he purchased it 11 months ago, according to the Anti-Defamation League. Musk threatened to sue the ADL for defamation last week, arguing that the nonprofit's statements have caused his company to lose significant advertising revenue.
Isaacson reported that Errol, in other emails, denounced Covid as "a lie" and attacked Dr. Anthony Fauci, the United States' former top infectious disease expert who played a prominent role in the government's fight against the pandemic.
Elon Musk, similarly, has criticized Fauci and raised many questions about public health policy during the pandemic. But he has said he supports vaccination, even if he doesn't believe the shots should be mandated.
Musk's fluid family and obsession with population

Musk has a fluid mix of girlfriends, ex-wives, ex-girlfriends and significant others, and he has many children with multiple women. Isaacson's book revealed Musk had a third child (Techno Mechanicus) with the musician Grimes in 2022, and Musk confirmed the revelation Sunday.
Musk has frequently stated that humans must be a multiplanetary species, warning space exploration will ensure the future of humanity. He similarly has spoken numerous times that people need to have more children.
"Population collapse due to low birth rates is a much bigger risk to civilization than global warming," Musk said last year.
Musk has referred to his desire to increase the global population as an explanation for his unique family situation.
The book reports that Musk encouraged employees such as Shivon Zilis, a top operations officer at his Neuralink company, to have many children. "He feared that declining birthrates were a threat to the long-term survival of human consciousness," Isaacson writes.
Although the book presents their relationship as a platonic work friendship, Musk volunteered to donate sperm to Zilis. She agreed and had twins in 2021 via in vitro fertilization; she did not tell people who the biological father was.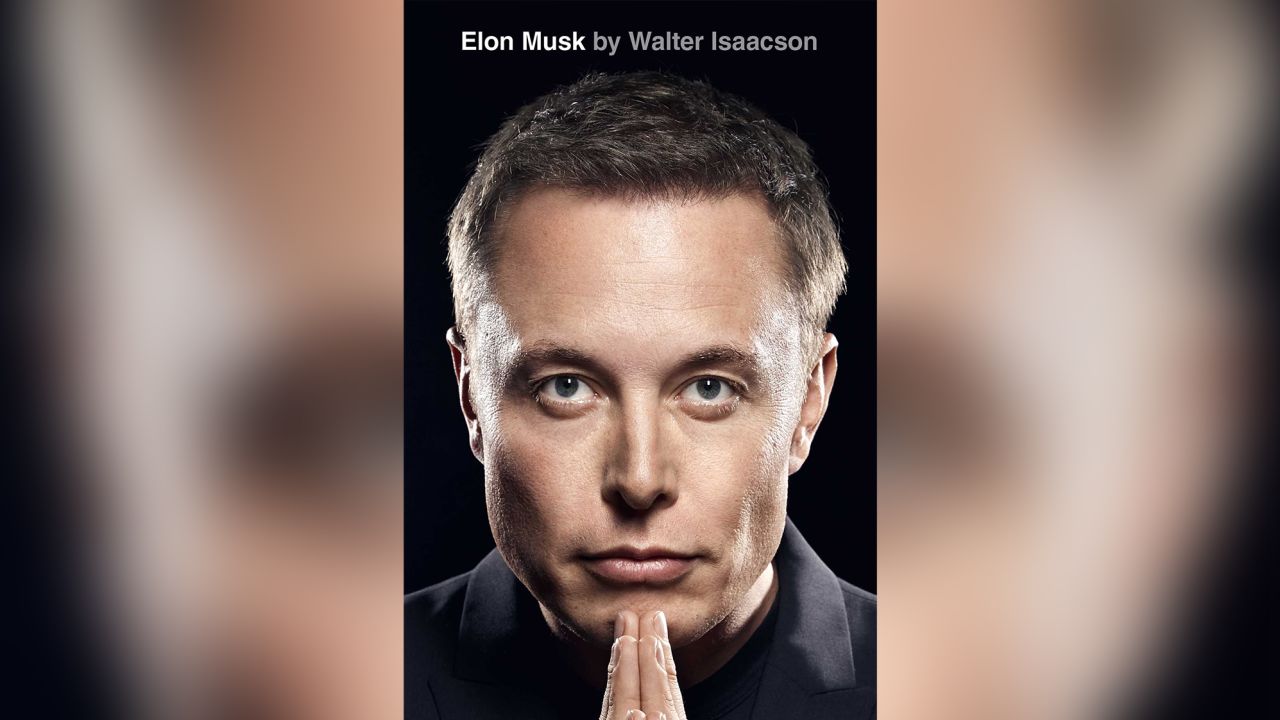 Zilis and Grimes were friendly, but Musk did not tell Grimes about the twins, according to the book.
Musk asked Zilis if her twins might like to take his last name. Isaacson reports that Grimes was upset in 2022 when she learned the news that Musk had fathered children with Zilis.
"Doing my best to help the underpopulation crisis," Musk tweeted at the time, trying to defuse the tension. "A collapsing birth rate is the biggest danger civilization faces by far."
One of Musk's children, Jenna, often criticized her father's wealth specifically and capitalism broadly. In 2022, she disowned her father, which Isaacson reports saddened Musk.
Isaacson reports that Musk's fractured relationship with Jenna, who is trans, partly led to Musk's rightward turn toward libertarianism and questioning what he considers the "woke-mind-virus, which is fundamentally antiscience, antimerit, and antihuman."
Musk has called into question the use of alternate gender pronouns and made numerous statements some critics consider to be anti-trans.
"I absolutely support trans, but all these pronouns are an esthetic nightmare," Musk posted in 2020.
But in December 2020 he also posted a tweet, since deleted, that said "when you put he/him in your bio" alongside a drawing of an 18th century soldier rubbing blood on his face in front of a pile of dead bodies and wearing a cap that read "I love to oppress."
Late last year, he tweeted: "My pronouns are Prosecute/Fauci."
The purchase of his favorite social media platform, gutting the staff and tinkering with policies and branding have taken time and resources away from Musk's other companies and projects, Isaacson reports.
"I've got a bad habit of biting off more than I can chew," Musk told Isaacson at one point.
After a protracted legal battle over his decision to purchase Twitter, Musk said he regained his enthusiasm for taking over the company when he realized that he wanted to prevent a world where people silo off into their own echo chambers and would prefer a world of civil discourse.
But Isaacson notes "he would end up undermining that important mission with statements and tweets that ended up chasing off progressives and mainstream media types to other social networks."
Musk team members, such as his business manager Jared Birchall, his lawyer Alex Spiro and his brother Kimbal, sometimes try to restrain Musk from sending text messages or tweets that could create legal or economic peril, according to the book. Some friends convinced him to place his phone in a hotel safe overnight on one occasion, before Musk summoned hotel security to open the safe for him.
During Christmas in 2022 with his brother, Kimbal warned Elon about how fast he was making enemies. "It's like the days of high school, when you kept getting beaten up," he said. Kimbal stopped following Elon on Twitter after his brother's tweets about Fauci and other conspiracies. "Stop falling for weird s—."
Are robocars, an AI company and a robot called Optimus on tap?

Musk continues moving forward on new engineering projects. Since 2021, Musk has been working on a "humanoid" robot called Optimus that walks on two legs instead of like four-legged robots coming from other labs. He unveiled an early version of the Optimus robot in September of 2022. Musk told engineers that humanoid robots will "uncork the economy to quasi-infinite levels," according to Isaacson, by doing jobs humans find dangerous or repetitive.
Some of Musk's top engineers are also working on a "robotaxi," a driverless vehicle that shows up like an Uber. This past summer, he spent hours each week preparing new factory designs in Texas to produce the next-generation Tesla cars that would look similar to Tesla's cybertruck.
Musk is also starting his own AI company called X.AI, which he told Isaacson will compete with Google, Microsoft and other companies surging ahead in the past year with public AI projects. Musk had co-founded OpenAi with Sam Altman in 2015 and contributed $100 million to the non-profit. He became angry when Altman converted the project into a for-profit. Musk also ended a friendship with Larry Page when the two disagreed on AI. According to the book, Musk believes he has a better vision for AI and humanity and thinks the data he owns from Tesla and Twitter will be an asset to his next AI plans.
"Could you get the rockets to orbit or the transition to electric vehicles without accepting all aspects of him, hinged and unhinged?" Isaacson asks in the last chapter.