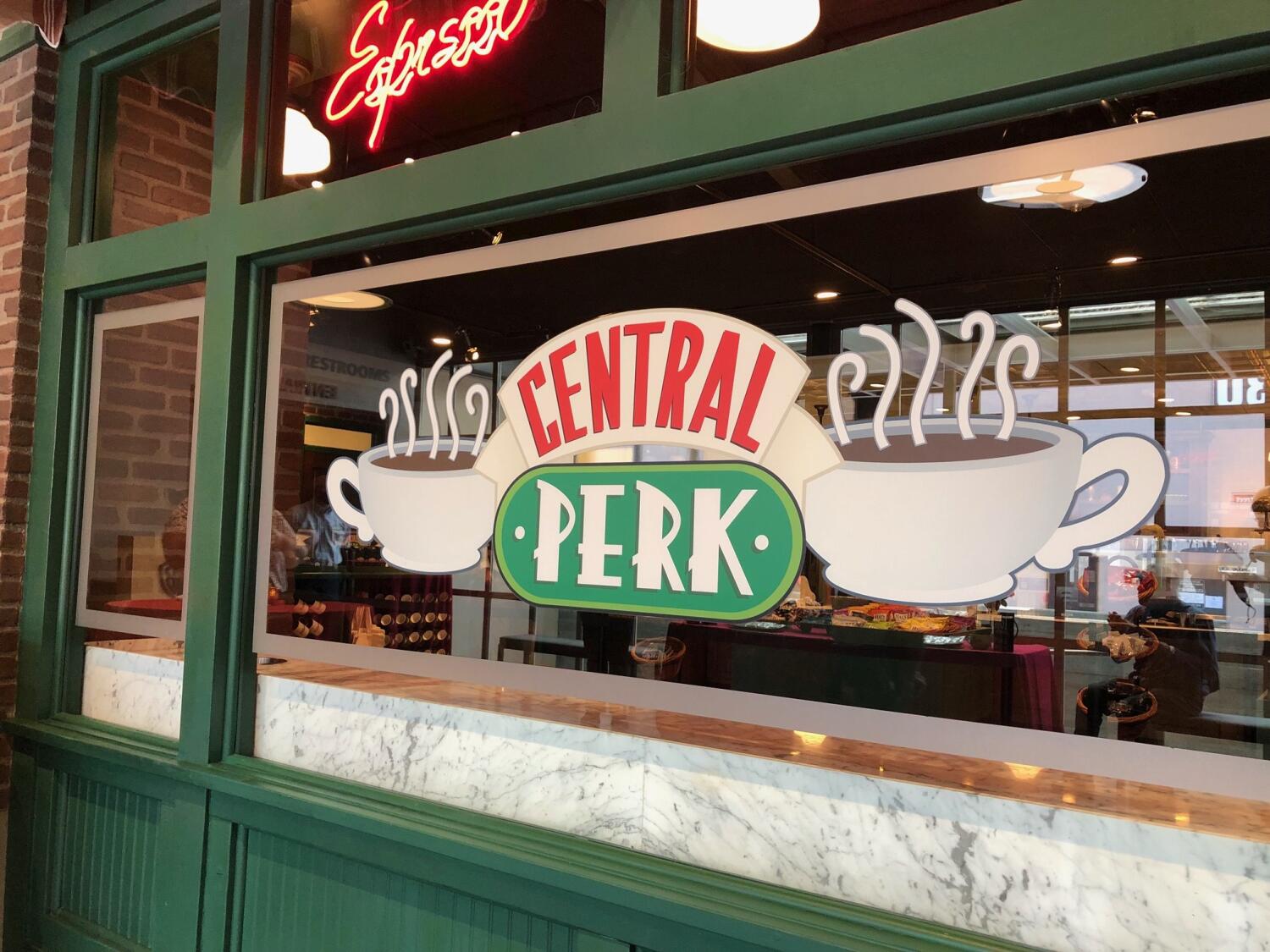 After years of buzzy pop-ups, the "Friends" hangout, the Central Perk coffee shop, will open its first permanent real-life location in Boston this week.
Its opening was delayed due to the death of one of the hit sitcom's stars, Matthew Perry, according to People, which announced the opening. Now, when the new shop opens Tuesday, it will honor the late actor and his best-known TV character, Chandler Bing, by handing out coffee sleeves with the Chandler quote, "Can I interest you in a sarcastic comment?"
After opening day, the store will roll out additional sleeves that have quotes from the show's other main characters, Rachel, Ross, Monica, Phoebe and Joey.
Over the past several years, pop-up versions of Central Perk were appearing in New York and throughout Los Angeles County, including one this past summer in Lakewood and previous iterations at Santa Monica's 3rd Street Promenade and in West Hollywood. Warner Bros. Discovery has used the pop-ups as a way to promote "Friends," which is streaming on its platform Max. Then known as WarnerMedia, the media giant paid $425 million in 2019 to stream the sitcom on its platform for five years.
The show's presence on streaming platforms, along with a 2021 reunion show, bolstered its staying power and introduced the sitcom to a new generation of viewers. Even so, the new store is clearly banking on some nostalgia among fans who have deep knowledge of the show, which turns 30 next year.
The permanent 2,600-square-foot location is on Newbury Street in Boston, one of the city's main thoroughfares. Its coffee menu was curated by celebrity chef, restaurateur and "Top Chef" judge Tom Colicchio, according to the store's website. Its blends, some of which have been for sale online, are named after some of the show's famous catch phrases, such as Pivot Blend and How You Doin'?
A replica of the iconic orange couch sits inside the new store, along with a neon sign fashioned to spell "The one with …," a reference to the formatted titles of each "Friends" episode. The store's hallway is set with an image of a gold chicken and duck, drawing from Chandler and Joey's pets in the show.
"It's not about creating a replica of it, it's really looking at what it would look like today," Glen Coben, the store's architect, told People. "It's a modern interpretation of what a coffee shop or Central Perk would look like in 2024."
The store had planned to open in October, until Perry died suddenly on Oct. 28 at age 54. The actor was found unresponsive in his hot tub. Investigators are still determining what caused his death.