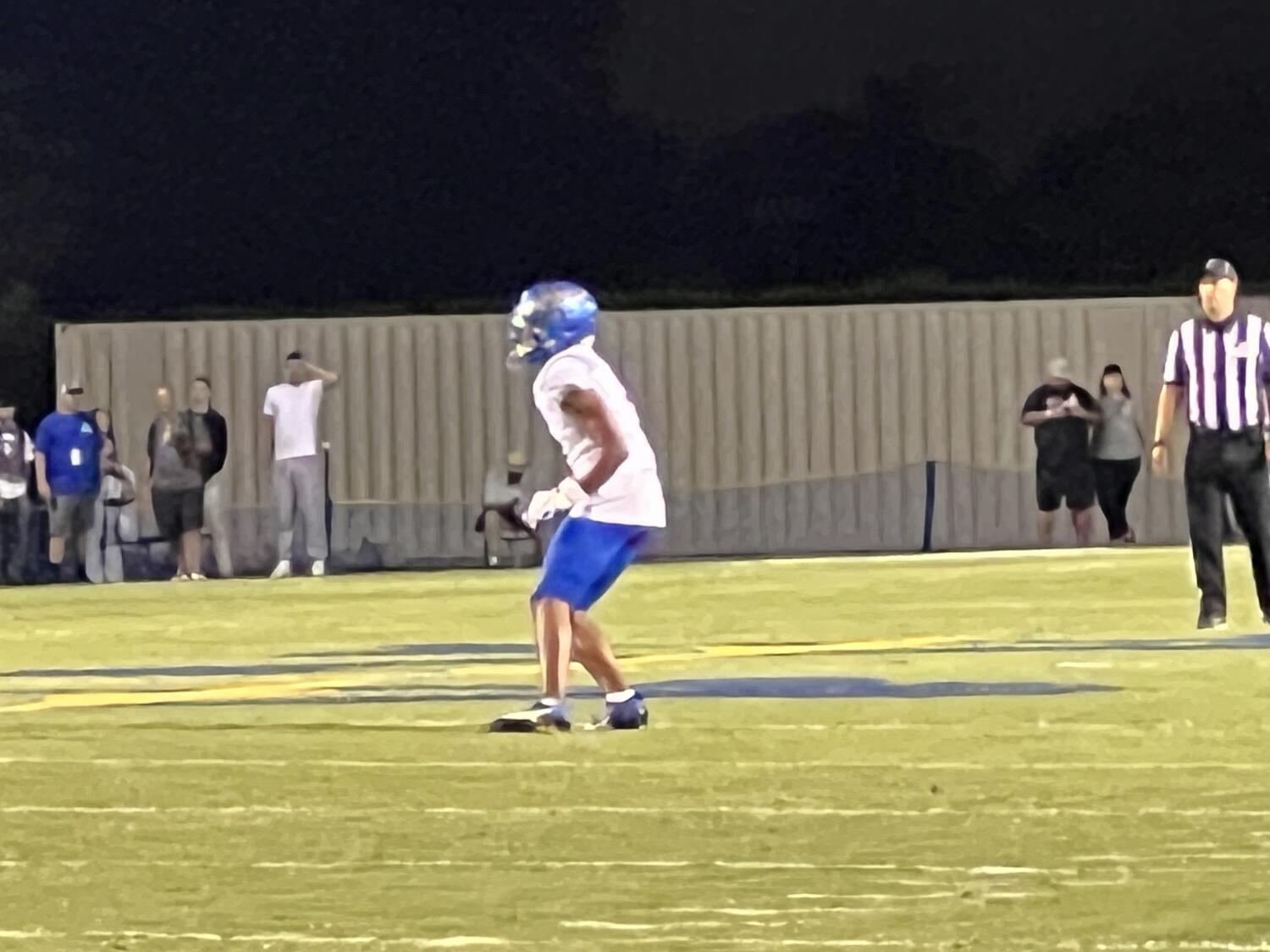 A look at some of the top performances in high school football games across the Southland on Thursday and Friday:
PASSING
—John Gazzaniga, Santa Margarita: Passed for 371 yards and four touchdowns in win over Bishop Amat.
—Isaiah Arriaza, Damien: Passed for 314 yards and six touchdowns in win over Mira Costa.
—Caleb Sanchez, St. John Bosco: Passed for 265 yards and four touchdowns in win over Baltimore St. Frances.
RUSHING
—Trent Mosley, Santa Margarita: Scored six touchdowns — four running, two receiving — in win over Bishop Amat.
—Isaiah Rameau, Chatsworth: Rushed for 303 yards, four touchdowns in win over Reseda.
—Eimesse Essis, Tustin: Rushed for 274 yards and two touchdowns in win over Fountain Valley.
—Damian Cornejo, Garfield: Rushed for 222 yards and three touchdowns in win over Golden Valley.
RECEIVING
—Lior Leshem, Taft: The 5-foot-10 senior set a school record with eight touchdowns in win over Grant.
DEFENSE
—Mark Iheanachor, Narbonne: Had 10 tackles in win over Venice.
—Joseph Luedtke, Chaparral: Had three sacks in win over Temecula Valley.
—Mylan Walker, Ventura: Had two fumble recoveries and interception in win over Rio Mesa.
SPECIAL TEAMS
—Dylan Freebury, Palos Verdes: The junior made a game-winning 27-yard field goal with one second left to beat Edison.
—Devan Parker, Servite: The sophomore returned a kickoff 97 yards for a touchdown in win over Los Alamitos.