With the updated Harrier and Safari, Tata Motors intends to intensify the battle for supremacy in the midsize SUV segment. Comprehensive changes inside-out, in terms of design and features, have rendered both Harrier and Safari much more appealing and premium than ever before. Among all the rivals, the Mahindra XUV700 is the primary target of the Safari and Harrier, although the sales figures of both these new Tata SUVs in their first month indicate that they still have a long way to go against the XUV700.
Sales of the heavily-updated Tata Harrier and Safari commenced in the first half of October 2023. In their first month of sales, 1,896 units of Harrier and 1,340 units of Safari were sold, compared to 9,297 units of the Mahindra XUV700 sold during the same duration. The combined sales of Harrier and Safari stood at 3,236 units, almost three times less than that of the XUV700 in October 2023. While the sales of both Harrier and Safari might appear underwhelming, considering the comprehensive updates they received, it should be noted that it was the first month of their sales.
Tata Motors plans to ramp up the production of both SUVs in the coming weeks, expecting the sales numbers of Harrier and Safari to increase. However, there remains a significant margin between the combined sales of both the SUVs and the Mahindra XUV700. Even after more than two years on sale, the Mahindra XUV700 continues to command waiting periods stretching over half a year in some areas.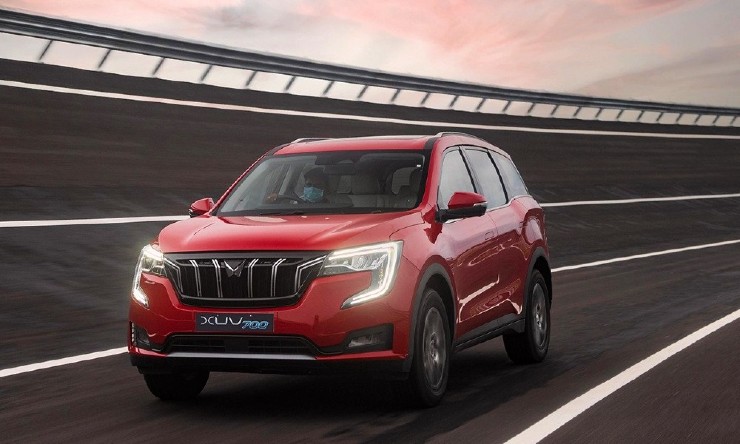 The Mahindra XUV700's popularity and acceptance stem from several factors, despite the arrival of the relatively better-equipped and fresher Harrier and Safari. Firstly, unlike the new Tata Harrier and Safari, which are available solely with a 2.0-litre 170 PS diesel engine, the Mahindra XUV700 offers two engine options – a 2.0-litre 200 PS turbocharged petrol engine and a 2.2-litre 185 PS diesel engine.
No petrol in Safari and Harrier
The availability of a petrol engine option in the Mahindra XUV700, absent in the Harrier and Safari, is advantageous for those seeking the smoothness and low NVH levels of a petrol engine. The petrol XUV700 is also relatively preferred for residents in the National Capital Region, where diesel vehicles are restricted after ten years.
Secondly, in comparison to the XUV700, the track record of Harrier and Safari has been marred by quality check issues in the past. However, efforts have been made to rectify this with the new versions of the Harrier and Safari, which exhibit a more upmarket and premium feel with new-age features.