Amid the controversy surrounding reports that Tesla would sue Cybertruck owners who attempted to resell the vehicle within a year of purchase, the company has issued an official statement refuting such claims. In a recent official statement, Tesla clarified that it has removed the legal clause threatening to sue Cybertruck owners for $50,000 if they sell the vehicle within a year of their purchase.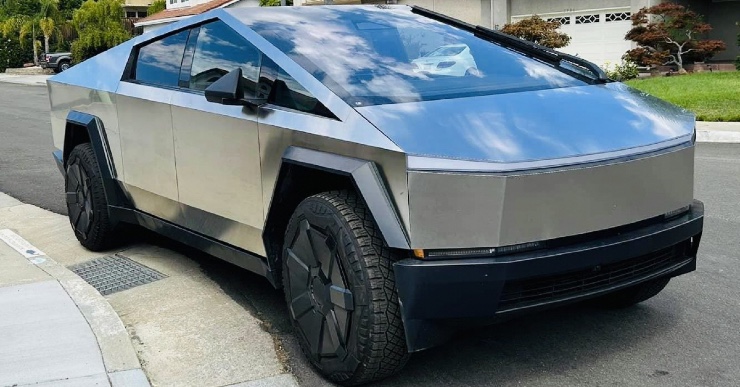 The contentious legal statement was reportedly part of the standard Motor Vehicle Purchase Agreement for the Tesla Cybertruck, an all-electric pickup truck set to hit roads soon. Initially, Tesla's clause stipulated legal action and a $50,000 penalty against buyers selling the Cybertruck at a profit within a year, citing long waiting periods. However, Tesla included an exception allowing sales with the company's first right of refusal.
Tesla has since completely eliminated this clause from the Cybertruck purchase agreement following widespread backlash from customers who had already made bookings for the electric pickup ahead of its official launch. While the Cybertruck's website still contains general language on resale under the "Cybertruck Only" section, this applies solely to Tesla dealerships, not individual customers. Dealerships are currently permitted to resell only one vehicle per purchaser, and at a price lower than the original truck's cost.
Historically, carmakers like Ford, Ferrari, and Porsche have employed similar no-reselling clauses to maintain the exclusivity of their niche sports cars. However, Tesla's move aimed to prevent potential black market practices for the Cybertruck, given the substantial backlog of advance orders for the electric pickup. This is analogous to recent cases in India involving brand-new vehicles like the Mahindra Scorpio-N, XUV700, and Maruti Suzuki Jimny entering the used car market shortly after their launch. In these instances, initial owners attempted to sell them at inflated prices in the used car market, providing an opportunity for buyers looking to skip the waiting period for these vehicles.
Tesla Cybertruck launch delayed
Tesla initially unveiled the Cybertruck in November 2019, with plans for its public debut followed by an imminent release. However, production delays due to COVID-19 and supply chain issues postponed the launch of the electric pickup truck from Tesla until the end of November 2023. It's now anticipated that Tesla will deliver the first batch of Cybertrucks at its "Gigafactory" in Texas during an event scheduled for November 30, 2023.