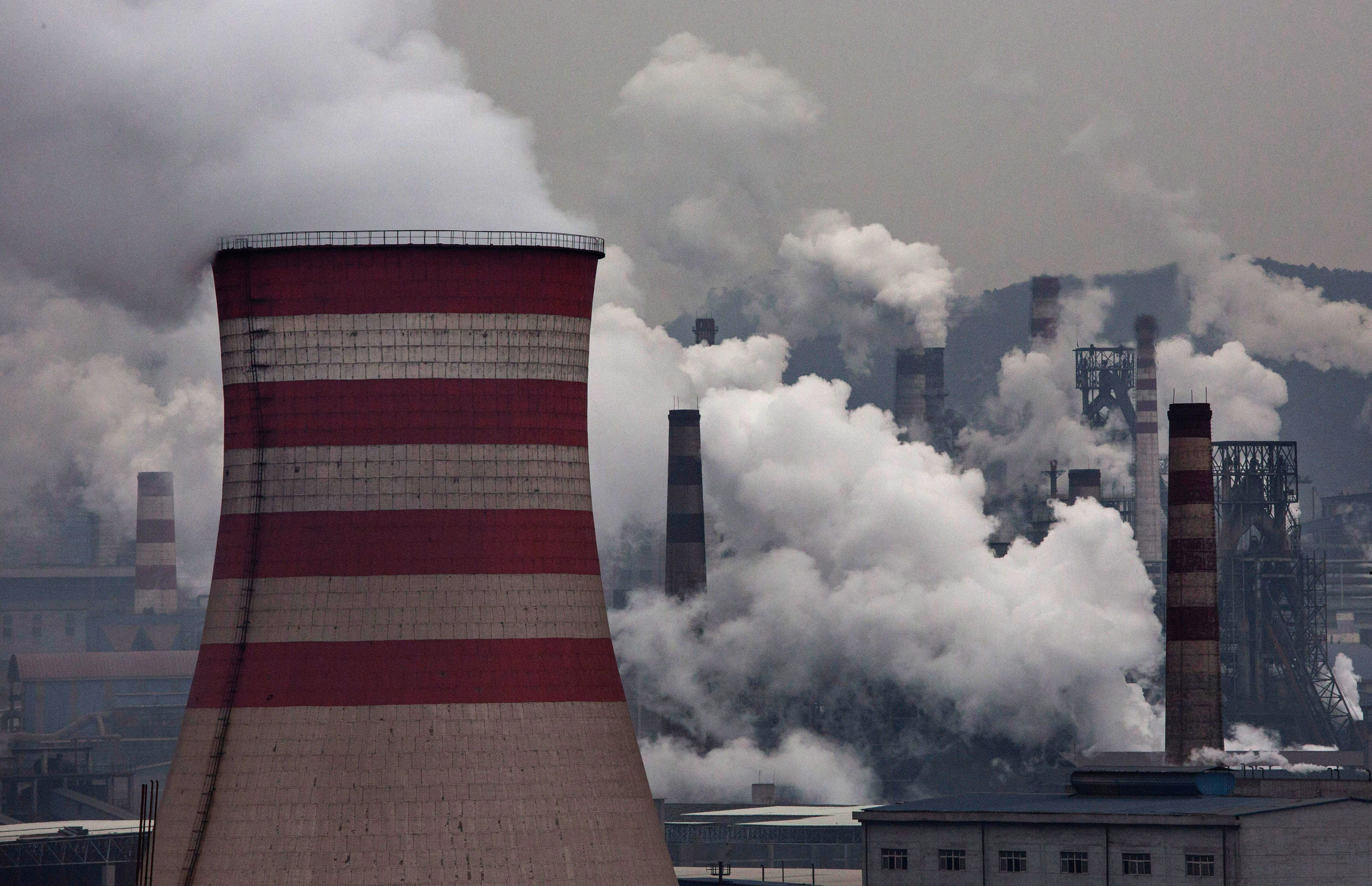 CLIMATEWIRE | China, the world's largest climate polluter, has agreed in a deal with the United States to reduce planet-warming emissions from the power sector this decade and committed for the first time to curb all greenhouse gases.
The statement announcing the deal issued by special climate envoy John Kerry and his Chinese counterpart Xie Zhenhua comes just before nations meet for United Nations climate talks in Dubai, United Arab Emirates, which begin Nov. 30. It offers momentum for those negotiations, which hope to bring the world close to the Paris climate agreement's goals to keep temperature increases "well below" 2 degrees Celsius compared with the preindustrial era.
China made concessions in the deal aimed at mitigating climate change despite broader geopolitical and economic tensions between the two nations, according to longtime observers of the relationship. This has inspired hope the pact could endure — taming rising temperatures is impossible without more aggressive action from both nations, which together account for nearly two-fifths of planet-heating gases.
"The world's two largest emitters were able to overcome significant differences and work together in fighting climate change. That sends a clear signal to the rest of the world," said David Sandalow, a former climate negotiator and Energy Department official in the Clinton and Obama administrations who is now at Columbia University's Center on Global Energy Policy.
China and the U.S. will begin more substantive dialogue, including restarting workshops on energy policy, strategies, technologies and broader climate actions. Beijing suspended such exchanges when it halted diplomatic relations with Washington after then-House Speaker Nancy Pelosi (D-Calif.) visited Taiwan in August 2022.
The relationship between the two nations is still "challenging," said Li Shuo, a policy adviser for Greenpeace Asia. The joint statement amounts to "floor setting" rather than "tone setting," but he said the pact would help "stabilize the politics" for the upcoming climate talks, known as COP 28.
The U.N. climate change secretariat said Tuesday nations are still far off their goals. Emissions would still rise 9 percent this decade based on current climate plans offered under the Paris Agreement, the report said. Scientists have said emissions must decline 43 percent compared with 2019 levels this decade to keep the Paris Agreement's stretch target of 1.5 C in play.
China's agreement to include all non-carbon-dioxide greenhouse gases in its climate action plan by 2035 would help close that gap. The country's previous plan wrestled only with carbon dioxide, but it has now committed to tackling methane, nitrous oxide and other non-CO2 gases as well, according to the joint statement.
That would be significant for cooling the planet. China's non-CO2 gases alone amount to what would be the third-largest emissions in the world, said Nathan Hultman, a former State Department climate official who is now director of the University of Maryland's Center for Global Sustainability.
"That is, as we all know, critically important," he said.
Hultman added that vows to set minimum standards on hydrofluorocarbons, a heat-trapping gas used as a refrigerant in appliances, is significant. China is the main country manufacturing products that use it for sale in the developing world, where purchases for air conditioners are projected to increase.
China also for the first time vowed to make "meaningful absolute power sector emission reduction" in the joint statement, a step beyond previous promises to peak carbon emissions this decade. The implication of the language is China will use less coal-fired power, which it had been building at a rapid clip, as it deploys more renewable energy.
"What this says is, OK, we're maybe adding more coal-fired capacity, but emission reductions are going to come down in the power sector in this decade. That's a big deal," Sandalow said.
The U.S. and China also agreed to other steps as well, including a goal set by the International Energy Agency, G-20 countries and the organizers of this year's climate talks to triple renewable energy capacity by 2030. The language of the agreement said such deployment would "accelerate the substitution for coal, oil and gas generation."
They also agreed to broader partnerships. The nations "aim to advance" at least five "collaborative" carbon capture, utilization and storage projects, a technology that traps the emissions from fossil fuels to store them underground or in other products. And they pledged to hold a high-level subnational event on climate in the first half of 2024.
While much of the early reaction to the deal is cautiously positive, experts noted there were some notable goals and targets that were not in the agreement.
The agreement did not include much in the way of firm targets, David Waskow, international climate director with the World Resources Institute, said in a statement. He said that while underscoring calls to triple renewable power globally this decade was "helpful," stronger declarations to ditch fossil fuels would have been better.
"[I]t is disappointing that the two nations said nothing about the need to rapidly transition away from fossil fuels this decade, which will be a central issue at the COP 28 summit," he said.
Greenpeace Asia's Shuo cautioned that there is still much work ahead. China has in the past resisted language at the U.N. talks to phase down coal-fired power, one of the primary drivers of climate change.
"China also needs to consider what further ambition can be brought to the COP," he said in an email. "Stopping the approval of new coal power projects is a good next step."
Reprinted from E&E News with permission from POLITICO, LLC. Copyright 2023. E&E News provides essential news for energy and environment professionals.